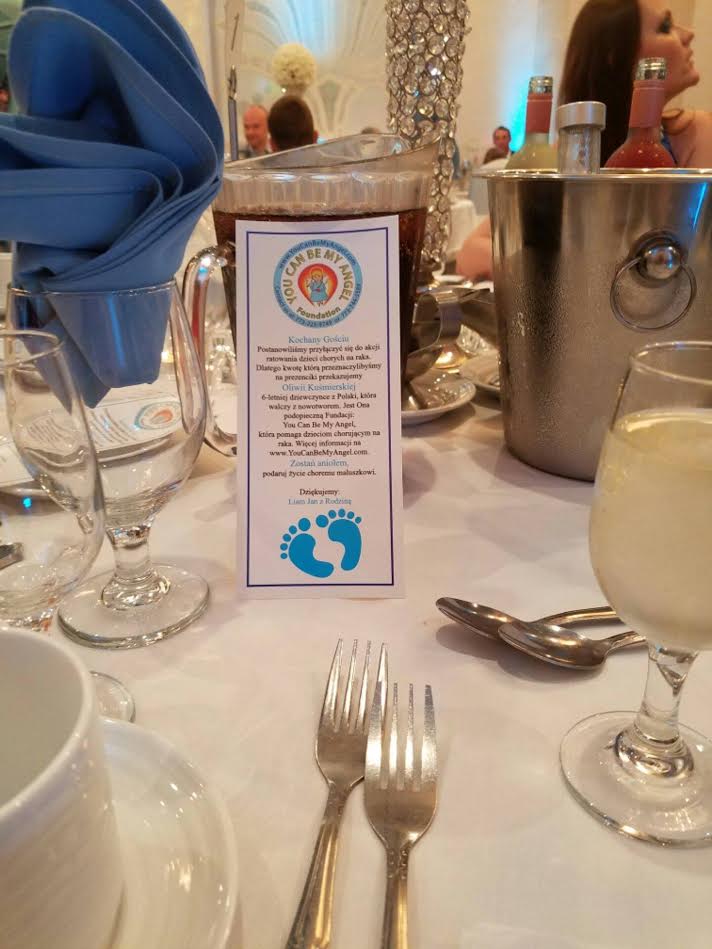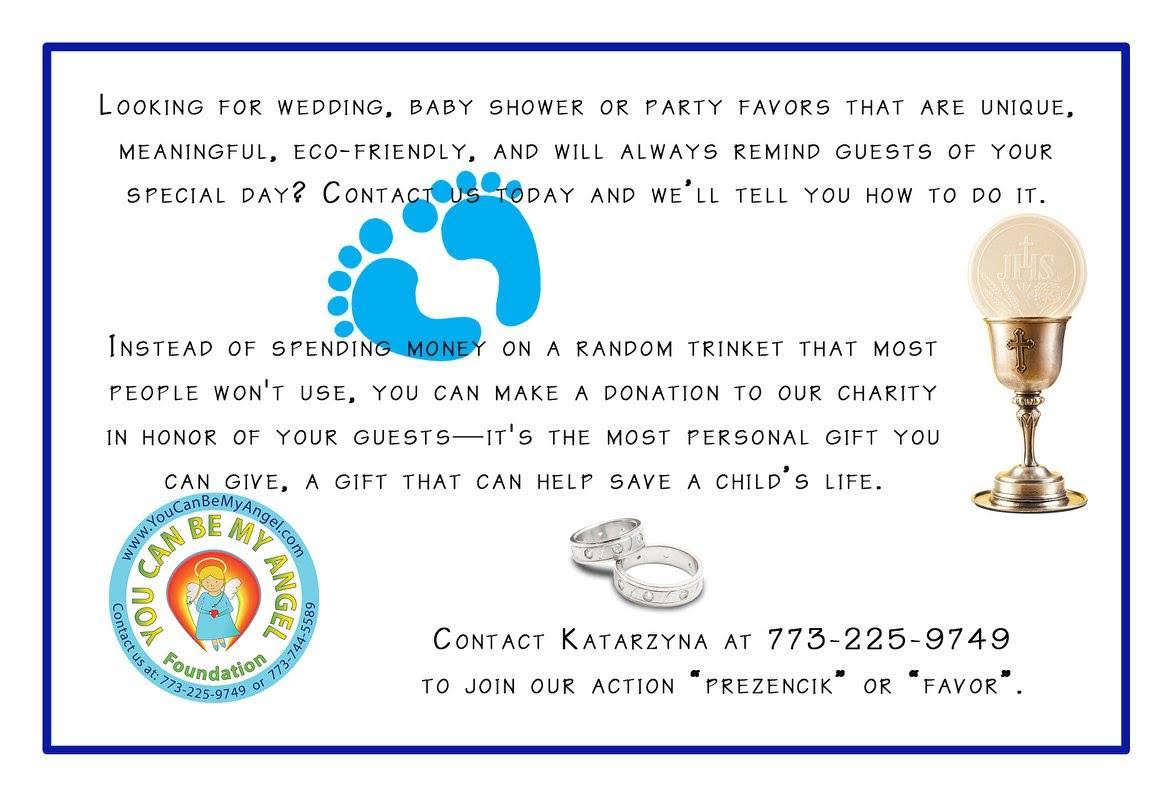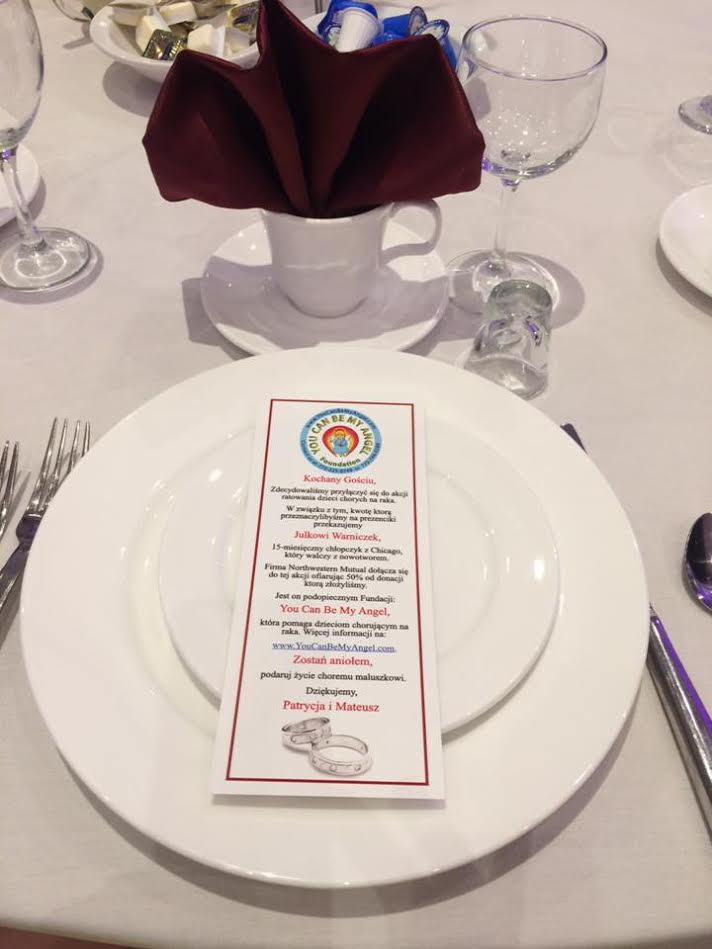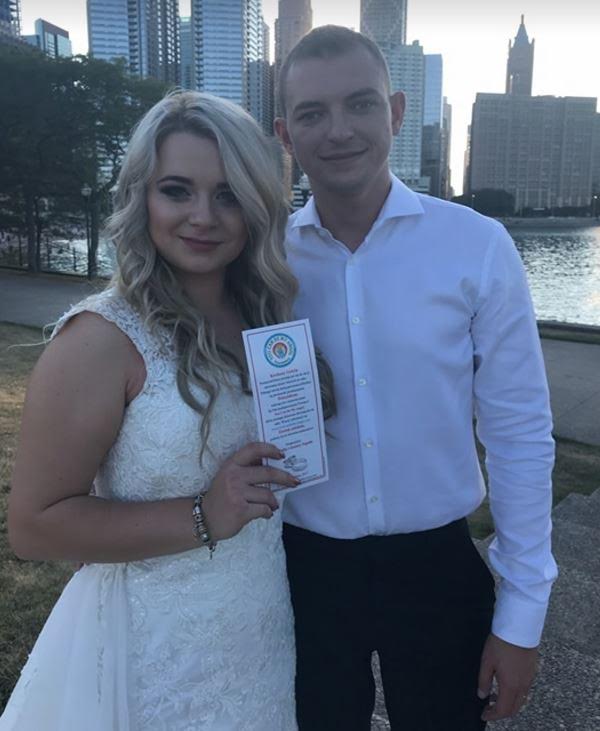 Zapraszamy do akcji pomocy dzieciom chorym na raka!
Organizując ślub, chrzciny, baby shower czy jakąkolwiek inna imprezę - też możesz pomagać chorym dzieciom.
Jesli masz zamiar dać gościom drobne prezenciki skontaktuj się z Fundacja You Can Be My Angel - podpowiemy Ci jak zostać Aniołem.
Na stołach zamiast prezenciku dla gości umieść śliczną karteczkę z informacją , że pieniądze które miały byc przeznaczone na mały drobiazg przekazane zostały dla chorego dziecka. Kwota która miała być wydana na czekoladkę czy inny podarunek uratuje życie maluszka chorującego na raka!
Dołącz do akcji  "Prezencik"
zadzowń do nas już dziś :
773-225-9749 Katarzyna Romanowska Fundacja You Can Be My Angel
Looking for wedding, baby shower or party favors that are unique, meaningful, eco-friendly, and will always remind guests of your special day? Contact us today and we'll tell you how to do it. 
Instead of spending money on a random trinket that most people won't use, you can make a donation to our charity in honor of your guests—it's the most personal gift you can give, a gift that can help save a child's life.
Contact Katarzyna at 
773-225-9749
to join our action "prezencik" or "favor".